10 Considerations For Choosing The Right Resume Writer
A resume is one of the most important documents that you prepare after completing your education, obtaining your certifications, and are looking forward to applying for a job. Resumes should be designed and written in the best possible way. It has to stand out and capture the attention of the recruiters at a glance. Most often, people hire resume writers so that they will draft a perfect resume for them and ensure that they may be easily shortlisted. One of the best resume writing service providers is Resume Completer. They have experts who are professionals in their work domains and will provide you with the best resume with all the points written in a perfect way.
Here are the 10 most important considerations that you must focus on while choosing the right resume writer.
#1 You Must Have A Proper Budget
When you are considering hiring a resume writing service provider, you should plan to have a proper budget. With the help of your budget, you will be able to ensure that you are choosing the right range of services. You should neither go with very cheap services nor should you end up overspending, when quality resume writing services are available at competitive prices.
#2 You Must Be Patient With The Resume Writing Service Provider
You may think that resume writing is quite simple, but it is not so. It is quite natural to think that when you are paying them money, they should do the main work. That is true! But while doing so, you need to be patient, as the resume writing process may take longer than you expect. If you are looking for quality, then it will take some time to make a perfect resume.
#3 Always Choose The Resume Writing Service Provider Who Have Better Experience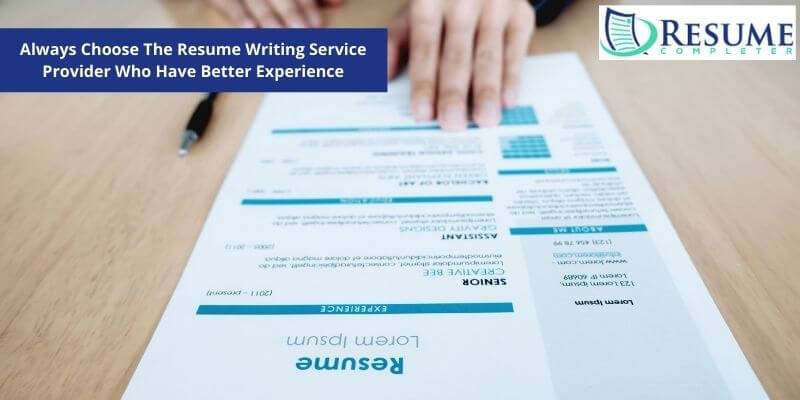 There are many people who are offering resume writing services but they are not having proper experience. So you must be careful while choosing the resume writing service provider who is having proper experience in the specific field. Experienced people provide the best services and ensure that no wrong or incorrect information is provided in the resume.
#4 You Can Ask Your Friends And Family For Recommendation
While choosing the right resume writer, you can ask for recommendations from friends and family who have consulted and used such services in the past. The recommendation you will get from your friends and family would generally be trustworthy, and you will not have to verify any further.
#5 You Can Search Online
This is one of the most convenient and simple ways to search for resume writing services in the digital era. You will get a multitude of names when you search for a resume writing service provider. But you need to shortlist the services of those who have better consumer ratings and have got several recommendations. It shows that they are great at their work and would provide you with the best resume.
#6 Focus On The Online Reviews
Yet another easy way to select the right resume writing service provider is to check their reviews on their professional website. The reviews or testimonials they have received from the customers. It will show whether the services are trustworthy and reliable or not.
#7 Explain The Purpose For The Resume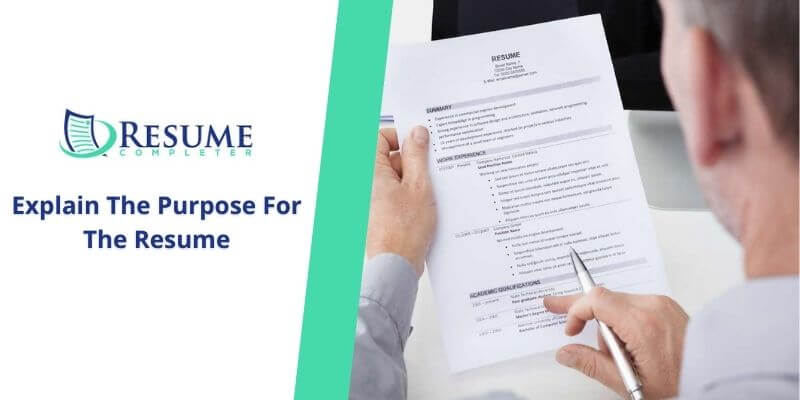 Resumes are basically used for getting a good job, but there are different categories of resumes. Some are freshers who are looking for a job without any experience. Some people are looking for better work opportunities. Some professionals are aspiring for a raise in the company or organization for which they work. In all these scenarios, the content should be organized in a different way, and this should be explained to the resume writers. Your purpose of getting a high-profile resume should have a clear purpose based on which the resume writing professional would draft the summary statement and resume profile.
#8 You Must Have Balanced And Realistic Expectations
When you are hiring the best resume writer, it is understood that you will get a perfect resume. All you have to do is not to set expectations too high. If you are doing so, you will not be able to work with any of the resume writers, even though they are experts or professionals.
#9 Try To Negotiate
Well, sometimes you might feel that the price quoted by resume writers is a bit high. So you can easily negotiate with them to ensure that you are getting a price that is within your budget.
#10 You Must Never Reach Out To The Cheapest Resume Writing Services
Most often, what people think is that cheap resume writing services would be a better option, as they will save your money. But reaching out to the cheapest service provider may not get you the best resume. And maybe a waste of time and money.
Summary
The experts recommend that you must get help from professional resume writing services, as they will draft your resume in a professional way without any incorrect details or formatting errors. But while choosing resume writing services, you must be very careful to pick the best service provider.